Sunday, 26 February 2012 - Reported by Chuck Foster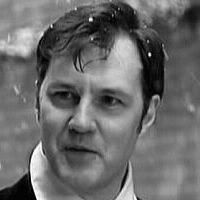 British actor
David Morrissey
has been cast in the next series of
The Walking Dead
, due to start filming this spring in Atlanta.
Morrissey will be taking on the role of "The Governor", a character originating from the comic series who is the leader of Woodbury, a survivor settlement. The character is described as:



The following is a description of the character that can be considered a spoiler!




In the comics, he keeps a zombified girl named Penny whom he says is his daughter, and at once point removes her teeth so he can kiss her. Readers of Kirkman's "Dead" novel, "Rise of the Governor" learned that the character, who calls himself Philip Blake, is actually impersonating his ruthless dead brother.

Eventually, The Governor becomes the chief antagonist of former sheriff's deputy Rick Grimes (portrayed by Andrew Lincoln) and his group.

Morrissey is well known in the United Kingdom for his television roles, such as
Thorne
,
State of Play
(alongside
John Simm
),
Blackpool
(alongside
David Tennant
), and also as
"The Next Doctor"
in the 2008
Doctor Who
Christmas Special of that name. He has also appeared in a number of films, notably the starring role in
Basic Instinct 2
.