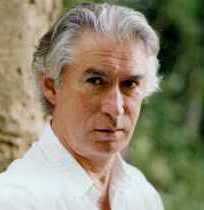 Film and television composer
Geoffrey Burgon
has died, aged 69.
Burgon composed the music for the Doctor Who stories
Terror of the Zygons
and
The Seeds of Doom
.
He went on to win Ivor Novello awards for his scores to the BBC's
Tinker, Tailor, Soldier, Spy
in 1979 and for Granada's
Brideshead Revisited
in 1981.
More recently Burgon had won BAFTAs for Best Television Music to Granada's
The Forsyte Saga
and Channel 4's
Longitude
.
Amongst many other works, Burgon scored the BBC's
Chronicles of Narnia
adaptations and the cult Monty Python film
The Life of Brian
.
Alongside his commercial success, Burgon continued to produce many acclaimed serious works, two of which were an opera based on Dickens's
Hard Times
in 1991, and a concerto for the percussionist
Evelyn Glennie
in 1994.
James Rushton, of his publishers
Chester Music
, said: "Geoffrey Burgon was one of very few composers in recent times whose music has truly touched the hearts of the international public.
"The music and unforgettable melodies that Geoff wrote for the great classic BBC and ITV TV series over the past 40 years have established themselves as standards, both within their genre and as pure music."
Burgon was interviewed for the DVD release of
The Seeds of Doom
, which is due to be released in the UK on October 25th.